Expedition
Made in Holland
About this department

This department is a combination of our own factory in Zwaagdijk-Oost, The Netherlands and our brand new warehouse in Hoorn. The activities in this department vary from production, packing and working in the warehouse.

The factory has been located in Zwaagijk-Oost since 1999. The production part of the expedition department takes place in this factory. The new distribution center in Hoorn is built on growth and is built on 18,000 m2. The development of our new distribution center means: shorter delivery times, larger stock and better product availability, but above all efficiency improvements. These were the important objectives for the construction of this new distribution center. As an employee in this new distribution center, you are therefore working in a brand new environment with the best systems and solutions.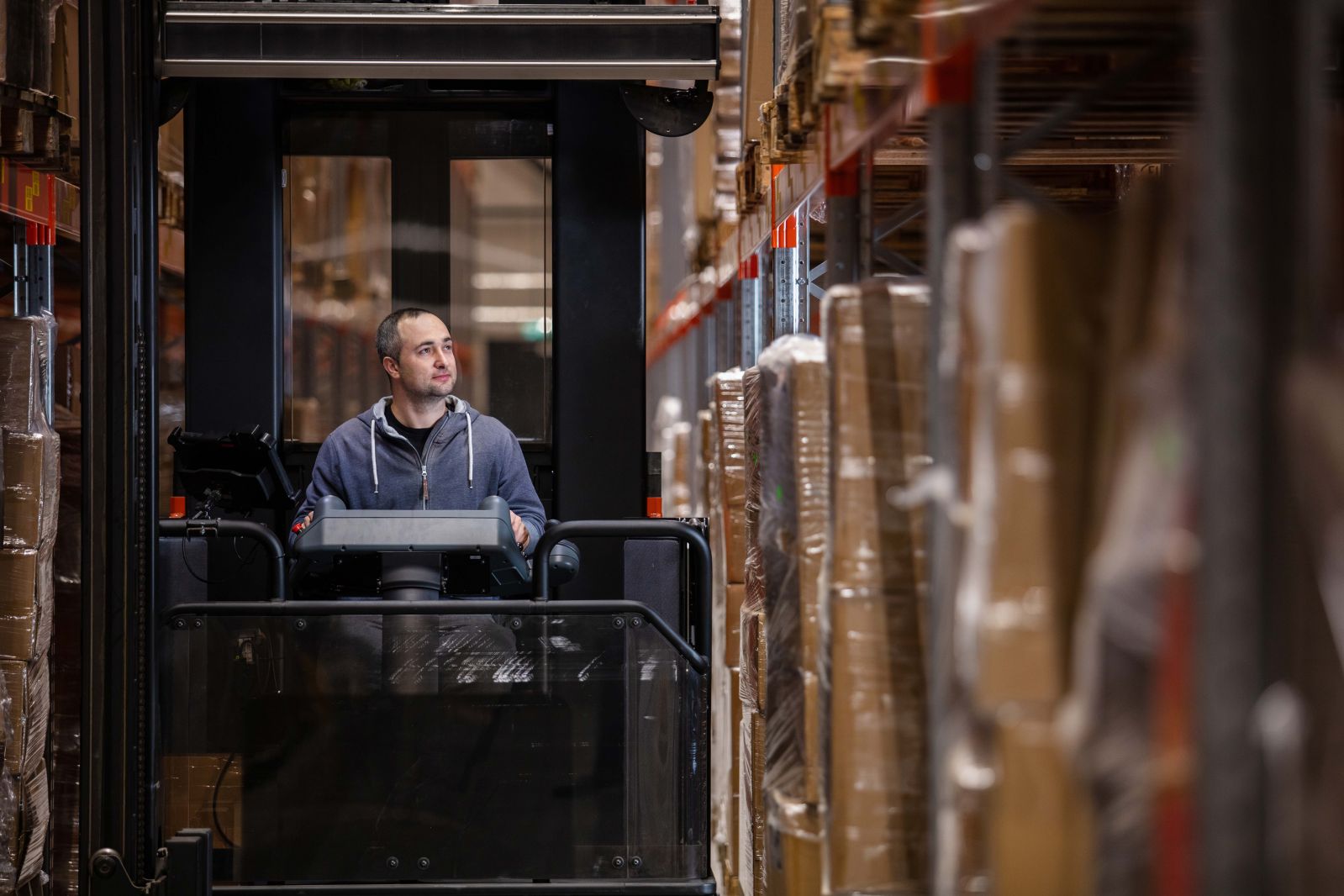 Our team

Our production colleagues work with large woodworking machines. They the wood we use for production for quality and quantity and ensure that the production processes run safely and in accordance with the prescribed rules and standards. The colleagues are accurate and think logically about, for example, arranging the pallets, so that they can be transported properly and arrive undamaged. The colleagues in our packing department take care of the correct handling in the last step of the process, such as packing parts. Our colleagues in the warehouse quickly find their way around, whether on foot or on one of the electric pallet trucks. They prepare the orders for shipment and ensure that they are properly foil-wrapped and placed on the pallets. With each function you are part of a team and together you ensure that the continuity of the various processes in the production and warehouse is guaranteed.

Application procedure
1. Apply
Respond online to our vacancy with a good motivation and a clear CV. When assessing the applications, we not only look at relevant work experience, but also at motivation.
2. Invitation by phone
If you are interested, one of our HR managers will call you to make an appointment.
3. First interview
If you are invited for an initial interview, the manager of the relevant department will tell you more about the position together with the HR manager.
4. Second interview
If we are both enthusiastic, a second interview with a manager and a direct colleague follows. Depending on the position, a case may be presented or an online assessment may follow.
5. Contract proposal
You will receive a contract proposal from our HR manager.
6. Employed
When we have come to an agreement you will be warmly welcomed by your new colleagues!
Our locations
See below the directions to our different locations.
Can't find what you're looking for?
Set up a job alert and receive the latest vacancies in your inbox! Or send us an open application with CV and motivation and let us know why you would like to join our team.