Sales & Export
Selling our products (inter)nationally
About this department

How cool is it to have contact from Hoorn in The Netherlands with customers all over the world? De Eekhoorn is truly a Dutch company, but is also a major player in the European and international furniture industry. Under the leadership of the commercial director, the Sales & Export team works together with more than 1500 sales points around the world. Our brands WOOOD, BePureHome and vtwonen have many online and offline dealers in the Netherlands and we also supply our products to more than 45 countries! The Sales & Export department is called our sales team and consists of several account managers and sales colleagues.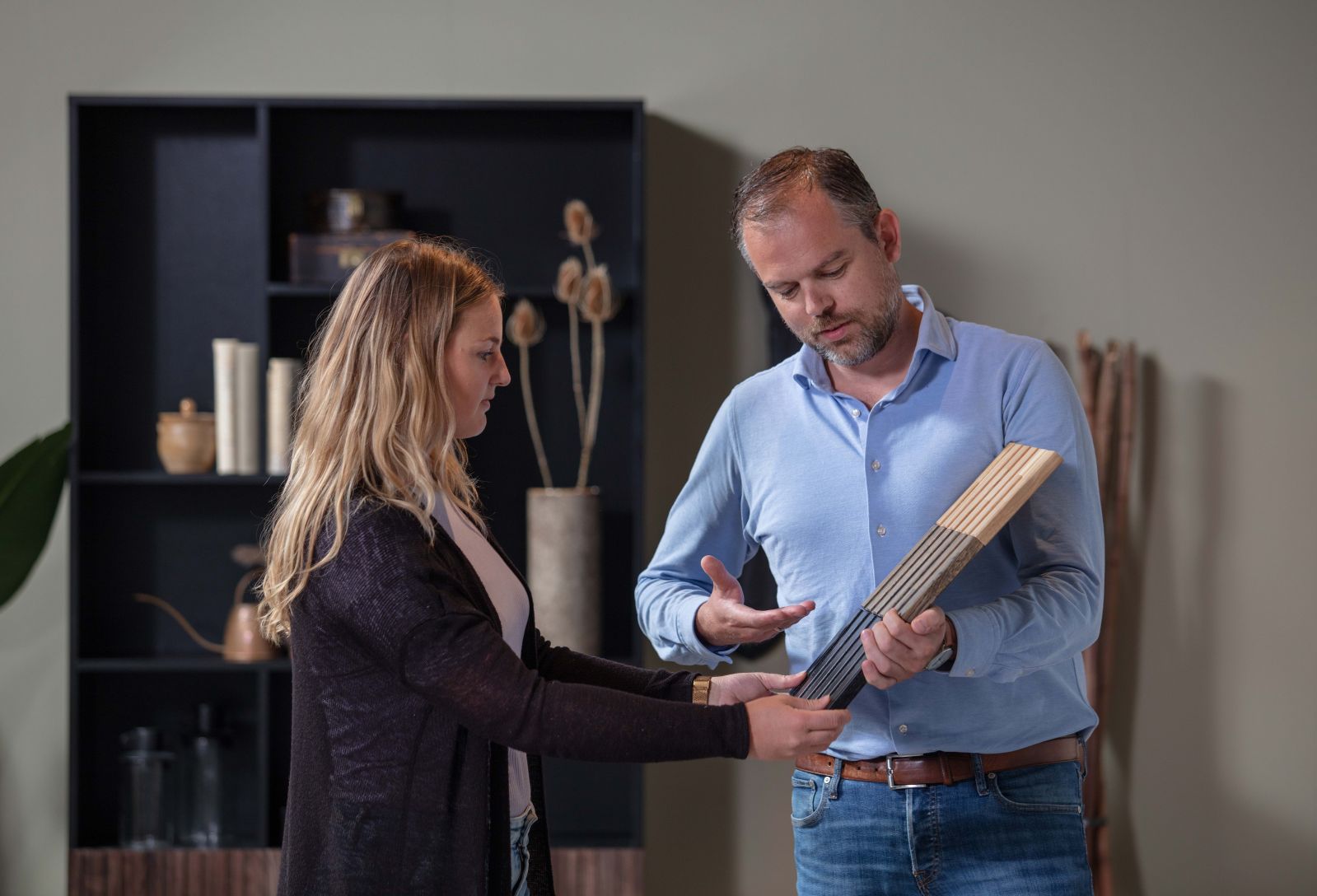 Our team

The account managers who work for the Dutch market are the link between customers and De Eekhoorn. Together with the customers, they organise and manage the purchasing, (shop) presentation, stock, assortment and much more. They regularly visit our customers and ensure that the right products are available at the right point of sale.

Our export manager leads the export team and with a team of five office workers they help customers with their orders, deliveries, sales and service questions. In order to support the customers properly, the team is in close contact with the warehouse and supply chain colleagues. In addition, the export team is always looking to find new customers who fit our brands and with whom we can build a connection with. We do this by taking part in international trade fairs, but also in cooperation with local account managers in Scandinavia, Germany, France and the UK.


Application procedure
1. Apply
Respond online to our vacancy with a good motivation and a clear CV. When assessing the applications, we not only look at relevant work experience, but also at motivation.
2. Invitation by phone
If you are interested, one of our HR managers will call you to make an appointment.
3. First interview
If you are invited for an initial interview, the manager of the relevant department will tell you more about the position together with the HR manager.
4. Second interview
If we are both enthusiastic, a second interview with a manager and a direct colleague follows. Depending on the position, a case may be presented or an online assessment may follow.
5. Contract proposal
You will receive a contract proposal from our HR manager.
6. Employed
When we have come to an agreement you will be warmly welcomed by your new colleagues!
Our locations
See below the directions to our different locations.
Can't find what you're looking for?
Set up a job alert and receive the latest vacancies in your inbox! Or send us an open application with CV and motivation and let us know why you would like to join our team.