Stores
Helping customers in our beautiful stores
About this department

Since 2005, Basiclabel is in the top of the most inspiring home furnishing stores in the Netherlands. In addition to the online home furnishing store Basiclabel.nl, Basiclabel has a physical store in the city centre of Hoorn and is part of the new Experience Center of De Eekhoorn that will open its doors in the summer of 2020.

The style of Basiclabel is no-nonsense, sturdy, basic, pure and timeless in which personal taste is given space. Basiclabel's range is in line with the latest living trends and is regularly supplemented with the latest living items from many different trendy living brands. So every day our colleagues are on top of the trends!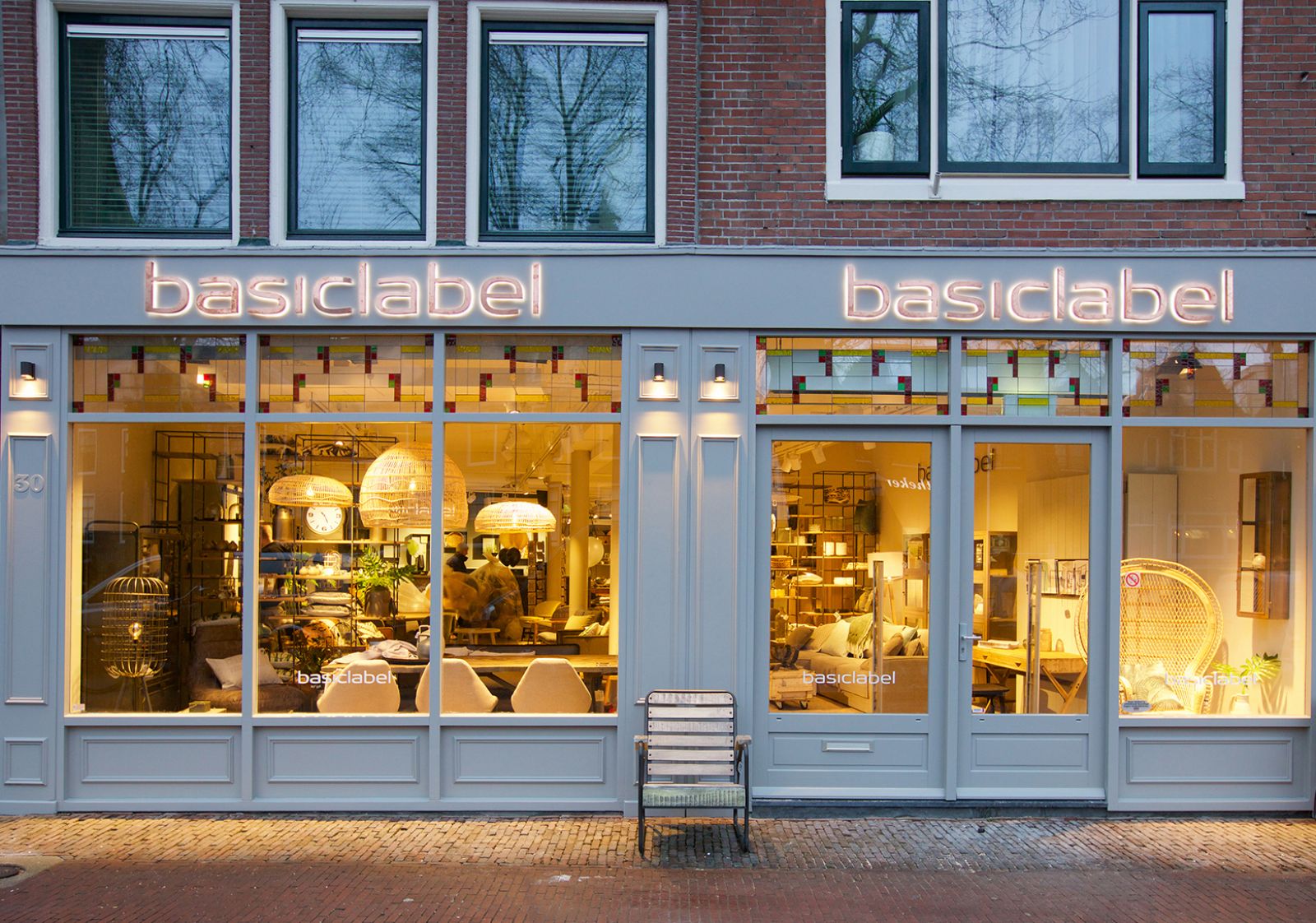 Our team

The Basiclabel shop team works across the various locations of Basiclabel. Our colleagues advise customers in the shops, perform light administrative tasks, style the shop and process deliveries. The stores are well-visited, both online and offline, by our Basiclabel fans and that makes it a party to work for Basiclabel! After all, what could be more fun than putting a smile on the face of a Basiclabel fan after a nice styling advice? Our colleagues work every day with love in the Basiclabel shop.
Application procedure
1. Apply
Respond online to our vacancy with a good motivation and a clear CV. When assessing the applications, we not only look at relevant work experience, but also at motivation.
2. Invitation by phone
If you are interested, one of our HR managers will call you to make an appointment.
3. First interview
If you are invited for an initial interview, the manager of the relevant department will tell you more about the position together with the HR manager.
4. Second interview
If we are both enthusiastic, a second interview with a manager and a direct colleague follows. Depending on the position, a case may be presented or an online assessment may follow.
5. Contract proposal
You will receive a contract proposal from our HR manager.
6. Employed
When we have come to an agreement you will be warmly welcomed by your new colleagues!
Our locations
See below the directions to our different locations.
Can't find what you're looking for?
Set up a job alert and receive the latest vacancies in your inbox! Or send us an open application with CV and motivation and let us know why you would like to join our team.